Identifying the reasons for the complexity of the maintenance of corporate information systems
Keywords:
corporate computer network, corporate information system, life cycle, maintenance, localization of the business process
Abstract
The structure of corporate computer networks and the classification of problems by its levels were considered. The main group of elements (application software, system services, and data banks), the corporate information system, is selected as the object of this research. The maintenance stage of corporate information systems is highlighted in the context of labor costs at this stage of the life cycle. For clarity, the process of maintenance is represented by a closed iteration system, where the duration and list of tasks depend on the problem type. In accordance with ISO 14764-2003, the three-level classification is proposed for the types of problems and activities in the maintenance stage of the corporate information system. The statistical analysis was performed of the time costs of maintenance using the proposed classification in the context of tasks and types of errors. Based on the results of the analysis, the main reasons for the complexity of the maintenance of corporate information systems were identified. These reasons determined the main direction of further research - processing of data banks in real time mode for localization of the client's business process. This will reduce the time and financial costs of maintenance.
References
Chapin N. Types of software evolution and software maintenance / N. Chapin, J. Hale, K. Khan et al. // Journal of Software Maintenance and Evolution: Research and Practice, 13(1), January-February 2001. — P. 3–30.
Mens T. Towards a taxonomy of software change / T. Mens, J. Buckley, M. Zenger et al. // Journal of Software Maintenance and Evolution: Research and Practice, 17(5), September 2005. — P. 309–322.
Domaratskij A.N. Zhiznennyj tsikl razrabotki programmnyh izdelij / A.N. Domaratskij, N.K. Lastochkin // Programmnye produkty i sistemy. — Tver': ZAO Nauch.-issled. in-tut "Tsentrprogrammsistem", 2001. — S. 2–7.
Olifer V.G. Komp'juternye seti: printsipy, tehnologii, protokoly / V.G. Olifer, N.A. Olifer. — 3-e izd. — SPb: Izd-vo "Piter", 2008. — 958 s.
Kul'gin M.V. Praktika postroenija komp'juternyh setej. Dlja professionalov / M.V. Kul'gin. — SPb.: Piter, 2001. — 320 s.
Dehaghani S.M.H. Which factors affect software projects maintenance cost more? / S.M.H. Dehaghani, N. Hajrahimi // Acta Informatica Medica, 21(1), 63, March 2013. — P. 63–66.
Coen J. Burki How to save on software maintenance costs. An Omnext white paper on software quality / Coen J. Burki, Dr. Harald H. Vogt. — November 2014. — P. 3–11.
ISO/IEC 9126-1:2001-2004. Programmnaja inzhenerija. Kachestvo produkta. — Available at: https://www.iso.org/standard/22749.html.
STB ISO/MEK 14764-2003. Informatsionnye tehnologii. Soprovozhdenie programmnyh sredstv. — Available at: http://www.gknt.gov.by/upload/Deyatelnost/standarti/STB-14764-2003.rar.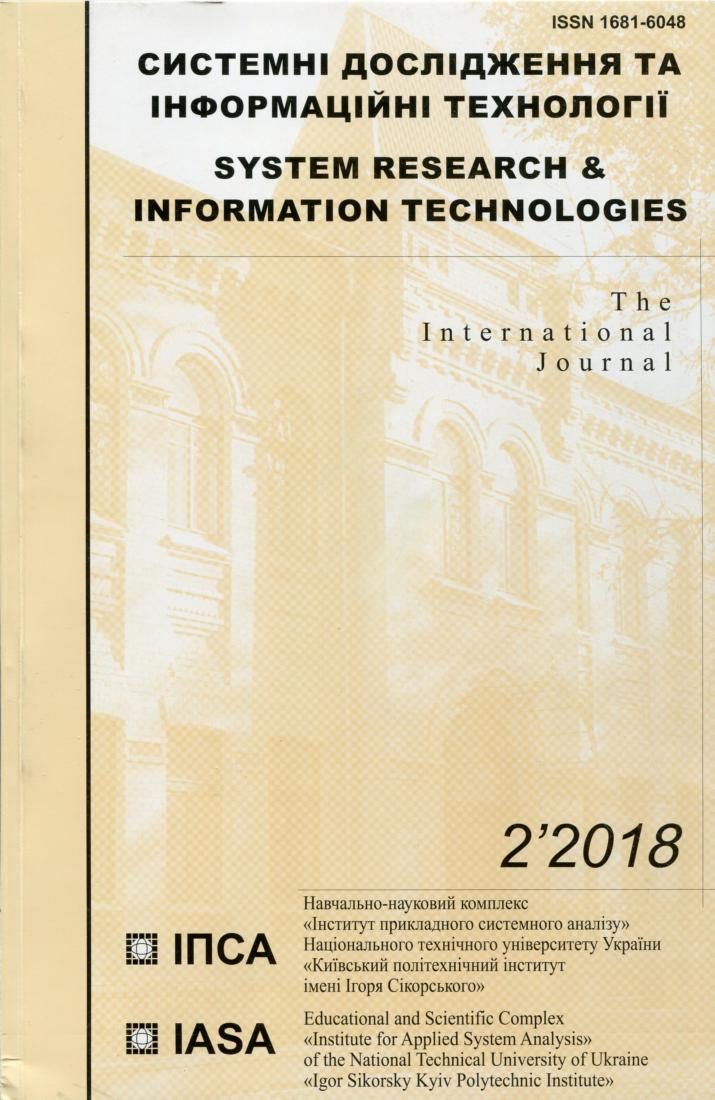 Downloads
Section
Problem- and function-oriented computer systems and networks
License
This is an open access journal which means that all content is freely available without charge to the user or his/her institution. Users are allowed to read, download, copy, distribute, print, search, or link to the full texts of the articles in this journal without asking prior permission from the publisher or the author. This is in accordance with the BOAI definition of open access.