The management of innovative processes in organizations. System-transdisciplinary approach
Keywords:
innovation management, system-interdisciplinary approach, innovation planning, multiplex waves (M-waves), normative parameters of the innovation process
Abstract
The article justifies the application of a system-interdisciplinary approach to solving problems of managing innovative processes, especially in the field of planning, organizing and controlling innovative events. Such problems are the justification of innovative events and the selection of their dates. The article describes the principles of innovation classification based on the interdisciplinary model of the information unit of order. The development of the system can be represented as a multiplex of waves or as a set of M-waves. It is shown that the system at each stage of its development is predisposed to changes in a certain trait. The article describes the methodological principles for justifying the dates for planning, conducting and monitoring the implementation of measures in the innovation process.
References
Adizes Yitzhak, Corporate lifecycle management. SPb, PETER, 2007. pp. 12–25.
Resolution of the Government of the Russian Federation of April 15, 2014 N 316 "On approval of the state program of the Russian Federation" Economic development and innovative economy". Available: https://base.garant.ru/70644224/
L.E. Greiner, "Evolution and Revolution in the Process of Organizational Growth", Bulletin of St. Petersburg University. Ser. Management, no. 4, pp. 76–92, 2002.
M. Zhidkova, "Transdisciplinary model of the time unit of order in planning the development of an enterprise", International Student Scientific Bulletin. Available: http://www.eduherald.ru/120-r11885
"How the most important business decisions are made", N-T.ru. Electronic library "Science and Technology". Available: http://n-t.ru/nv/2003/1110.htm
S.A. Klepova and Sh.I. Maksudova, Organizational life cycle as an instrument of strategic anti-crisis management. Available: https://files.scienceforum.ru/pdf/2012/0276.pdf
V.S. Mokiy, "Fundamentals of the transdisciplinary theory of multiplex development waves", Universum: Social Sciences: electron. scientific. zhurn., no. 1-2 (12), 2015. Available: http://7universum.com/ru/social/archive/item/1974
V.S. Mokiy, Basics of Transdisciplinarity. Nalchik: El-Fa, 2009, 368 p.
R. Cooper, How to turn a new product development department into an efficient business unit and improve the efficiency of corporate innovation. Available: http://delovoymir.biz/2013/01/16/kak-prevratit-otdel-razrabotki-novyh-produktov-v-effektivno-rabotayuschuyu-biznes-edinicu-i-povysit-kpd-korporativnyh-innovaciy. html
G.A. Palamarenko, "Improving the process of formation of the innovation strategy of the enterprise", Dissertation of the Candidate of Economic Sciences. Moscow: RIIS, 1997,157 p.
V.S. Filonchik, "Temporal factors in planning the innovative development of pharmaceutical companies", Basic Research, no. 11, 2014.
G.V. Shirokova, "Organizational life cycle: empirical research and theoretical approaches", Russian Management Journal, 5 (3), pp. 85–90, 2011.
Globelics. Available: https://www.globelics.org/
"Improving innovation", Economist. 29 Feb. 2008. Available: http://www. economist.com/node/10787664
Oslo Manual, "Guidelines for Collecting and Interpreting Innovation Data", 3rd edition. A Joint Publication of OECD and Eurostat. OECD/EC, 2005.
F. Valenta, Inovace v manažerské praxi. Praha: Velryba, 2001.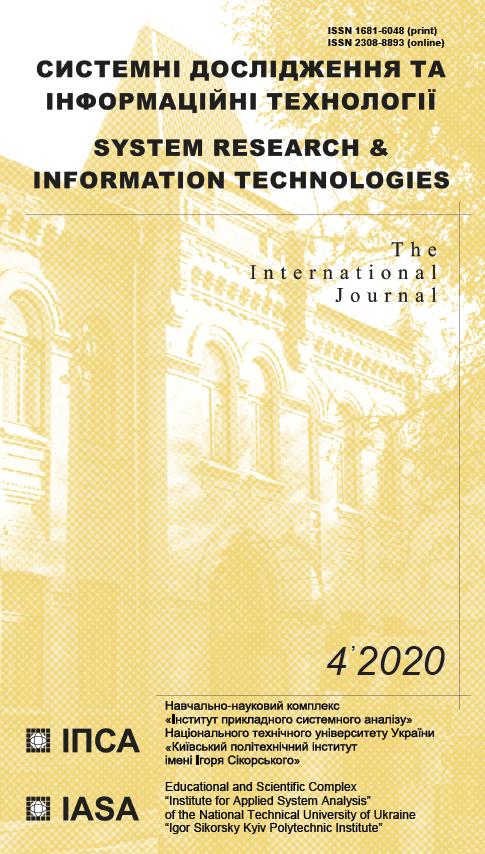 Downloads
Section
Decision making and control in economic, technical, ecological and social systems
License
This is an open access journal which means that all content is freely available without charge to the user or his/her institution. Users are allowed to read, download, copy, distribute, print, search, or link to the full texts of the articles in this journal without asking prior permission from the publisher or the author. This is in accordance with the BOAI definition of open access.