The function sequences and Taylor series with a fuzzy argument
Abstract
The main consideration subject is functional sequences fn(A) with fuzzy number A for an argument. It is supposed that limn→∞fn(x)=f(x) and limn→∞fn'(x)=f'(x), and these convergences are uniform on each interval within supp A. It is also supposed that the equation f(x)=y with respect to x has finite number of solutions for each y on each interval within supp A. The paper proposes sufficient conditions for fn(A) to converge in the sense that the sequence of membership functions μfn(A)(y): converges point-wise. It is proved that limn→∞ μfn(A)(y)= μf(A)(y) for all y ϵ P, except such y=f(x), that x is a discontinuity point of μA(x), or f'(x)=0. As a particular case of sequence fn(A), the generalization of Taylor series f(x)=∑i=0∞(f(i)(x0)(x-x0)i/(i!)) is considered for real analytical function f(x) for the case of fuzzy argument x=A. Convergence of the series is considered in the sense of point-wise convergence of the partial sum μSn(A)(y), where Sn(x)=∑i=0n(f(i)(x0)(x-x0)i/(i!)).
References
Orlovskiy S.А. Problemy prinyatiya resheniy pri nechetkoy iskhodnoy informatsii. — M.: Nauka, 1981. — 208 s.
Zade L.А. Ponyatiye lingvisticheskoy peremennoy i ego primeneniye k prinyatiyu priblizhennykh resheniy. — M.: Mir, 1976. — 176 s.
Mizumoto M., Tanaka K. Algebraic Properties of Fuzzy Numbers // Proceedings of IEEE International Conference on Cybernetics and Society. — 1976. — P. 559 – 563.
Delgado M., Verdegay J.L., Vila M.A. Fuzzy numbers, definitions and properties // Mathware & Soft Computing 1. — 1994. — № 1 (1). — Р. 31–43.
Dubois D., Prade H. Fuzzy Real Algebra: Some Results // Fuzzy Sets and Systems. — 1979. — № 4 (2). — Р. 327–348.
Inaida J. Taylor Series on the Fuzzy Number Space // Special Issue on Biometrics And Its Applications. — 2010. — № 16 (1). — Р. 15–25.
Kadets V. M. Kurs funktsional'nogo analiza / KH.: KHar'kovskiy natsional'nyy universitet im. V.N. Karazina, 2006. — 607 s.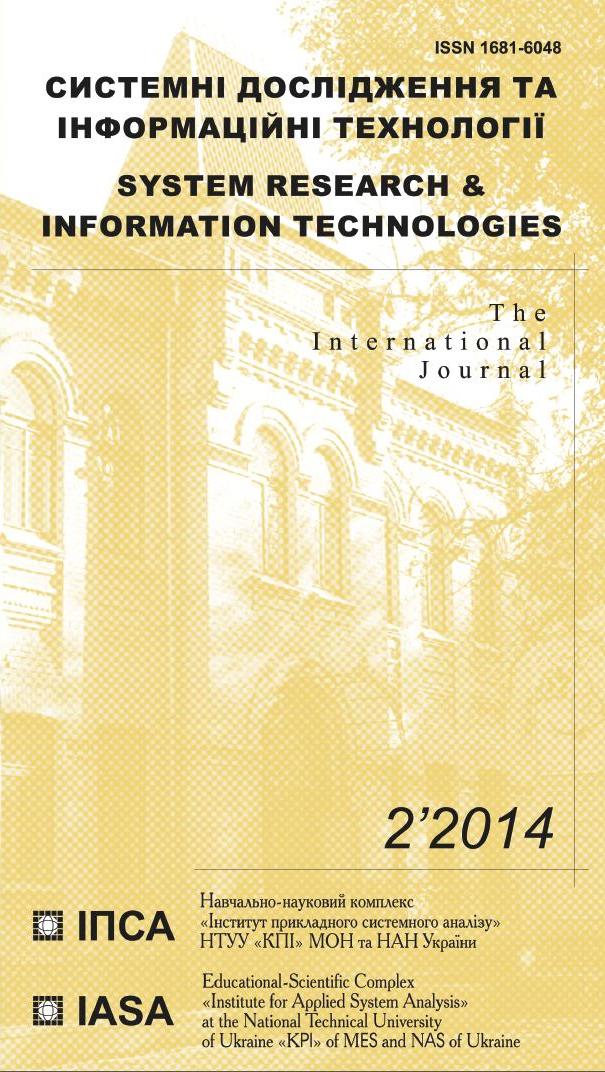 Downloads
Section
New methods in system analysis, computer science and theory of decision making
License
This is an open access journal which means that all content is freely available without charge to the user or his/her institution. Users are allowed to read, download, copy, distribute, print, search, or link to the full texts of the articles in this journal without asking prior permission from the publisher or the author. This is in accordance with the BOAI definition of open access.