To building a model of economic macrosystem equilibrium
Abstract
The issues related to economic equilibrium and macroeconomic stability are considered. The main purpose of this work is to build a general equilibrium model, which allows to evaluate the stability of the national economy on the basis of key macroeconomic indicators. The novelty of the work is in developing a formal criterion of stability of the economic system, which allows to estimate this option and, accordingly, allows to make a conclusion about current situation in the economy. As an example, economic system of Ukraine was selected. The results of numerical experiments confirm the erratic nature of the development of the national economy, which suggests the possibility of practical application of the model to study the macroeconomic stability.
References
Сайт Всемирного банка. — http://www.worldbank.org/eca/russian/topics/financialcrisis/.
Журавлева Г.П. Экономика. — М.: Юрист, 2002. — 574 с.
Попов А.И. Экономическая теория: учебник для вузов. 4-е изд. — СПб.: Питер, 2006. — 544 с.
Кейнс Дж. М. Общая теория занятости, процента и денег. — М.: Гелиос–АРВ, 2002. — 352 с.
Кондратьев Н.Д. Большие циклы конъюнктуры и теория предвидения: Избр. тр. — М.: Экономика, 2002. — 767 с.
Макконнелл К.Р., Брю С.Л. Экономикс: принципы, проблемы и политика. В 2 т. — М.: Республика, 1993. — 400 с.
Нижегородцев Р.М. Неравновесная динамика макросистем и механизмы преодоления мирового кризиса. — Новочеркасск: НОК, 2011. — 100 с.
Гордеев С.С. Устойчивость как свойство экономических систем // Известия ИГЭА. 2010. № 3. — http://cyberleninka.ru/article/n/ustoychivost-kak-svoystvoekonomicheskih-sistem.
Економічна енциклопедія: У трьох томах. Т. 1. — К.: Видавничий центр "Академія", 2000. — 864 с.
Каталог статей и учебных пособий "JourClub". — http://www.jourclub.ru/17/941/.
Ногин В.Д. Теория устойчивости движения. — СПбГУ: ф-т ПМ-ПУ, 2008. — 153 c.
Панкратова Н.Д. Рациональный компромисс в системной задаче концептуальной неопределенности // Кибернетика и системный анализ. — 2002. — № 4. — С. 162–180.
Сайт Национального банка Украины. — http://www.bank.gov.ua/control/uk/index.
Рейтинг стран мира по уровню устойчивости общества — информация об исследовании // Центр гуманитарных технологий. — http://gtmarket.ru/ratings/sustainable-society-index/info.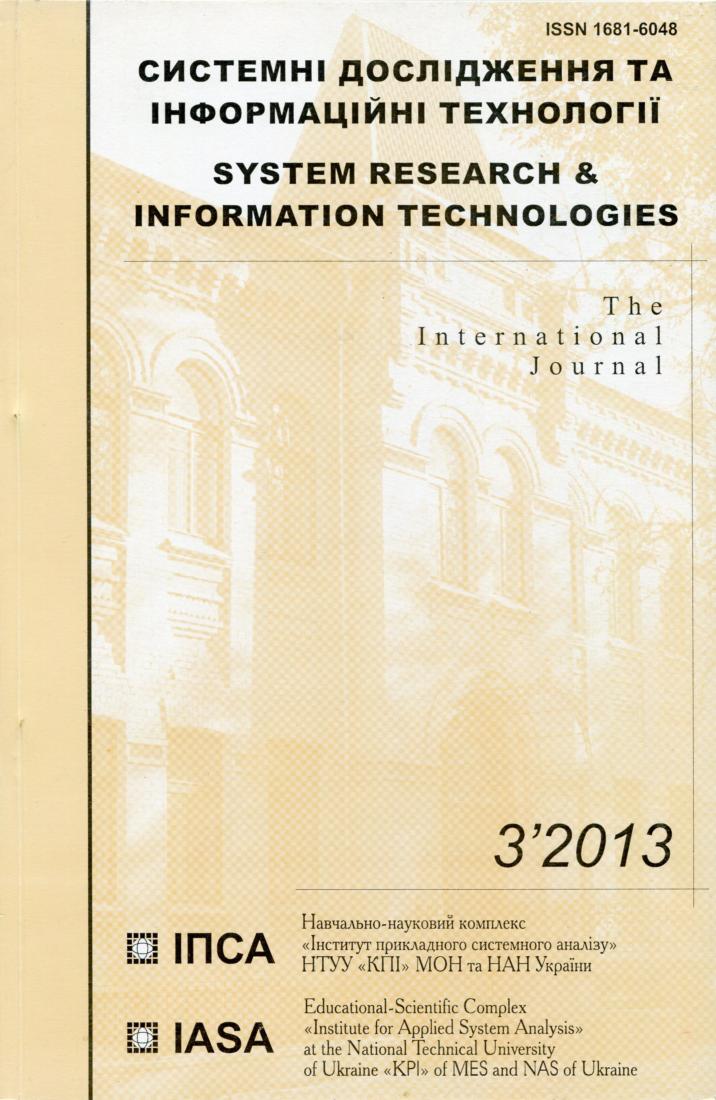 Downloads
Section
Mathematical methods, models, problems and technologies for complex systems research
License
This is an open access journal which means that all content is freely available without charge to the user or his/her institution. Users are allowed to read, download, copy, distribute, print, search, or link to the full texts of the articles in this journal without asking prior permission from the publisher or the author. This is in accordance with the BOAI definition of open access.